My grandmother's father, the tailor master Matts Wahlström, was one of the many Swedes who, in the 1880s and 1890s, decided to emigrate to America with his family. Read more on the page Matts Wahlström's emigration to the United States in 1891.
His brother Anders (Andrew) Wahlström and his family were at that time already living in America. Anders had emigrated from Söderskogen in Films parish, Uppsala county, as early as 1870.
At home in Films parish, Anders had been working as a mining boy at Dannemora mines.
In the notes of the Gothenburg Police Chamber we can read on page 237 that Anders and his family are registered as number 9 in "The List of Emigrants with Steamship: Scandinavia from Gothenburg to Granton 3rd Sept 1870", and with final destination New York.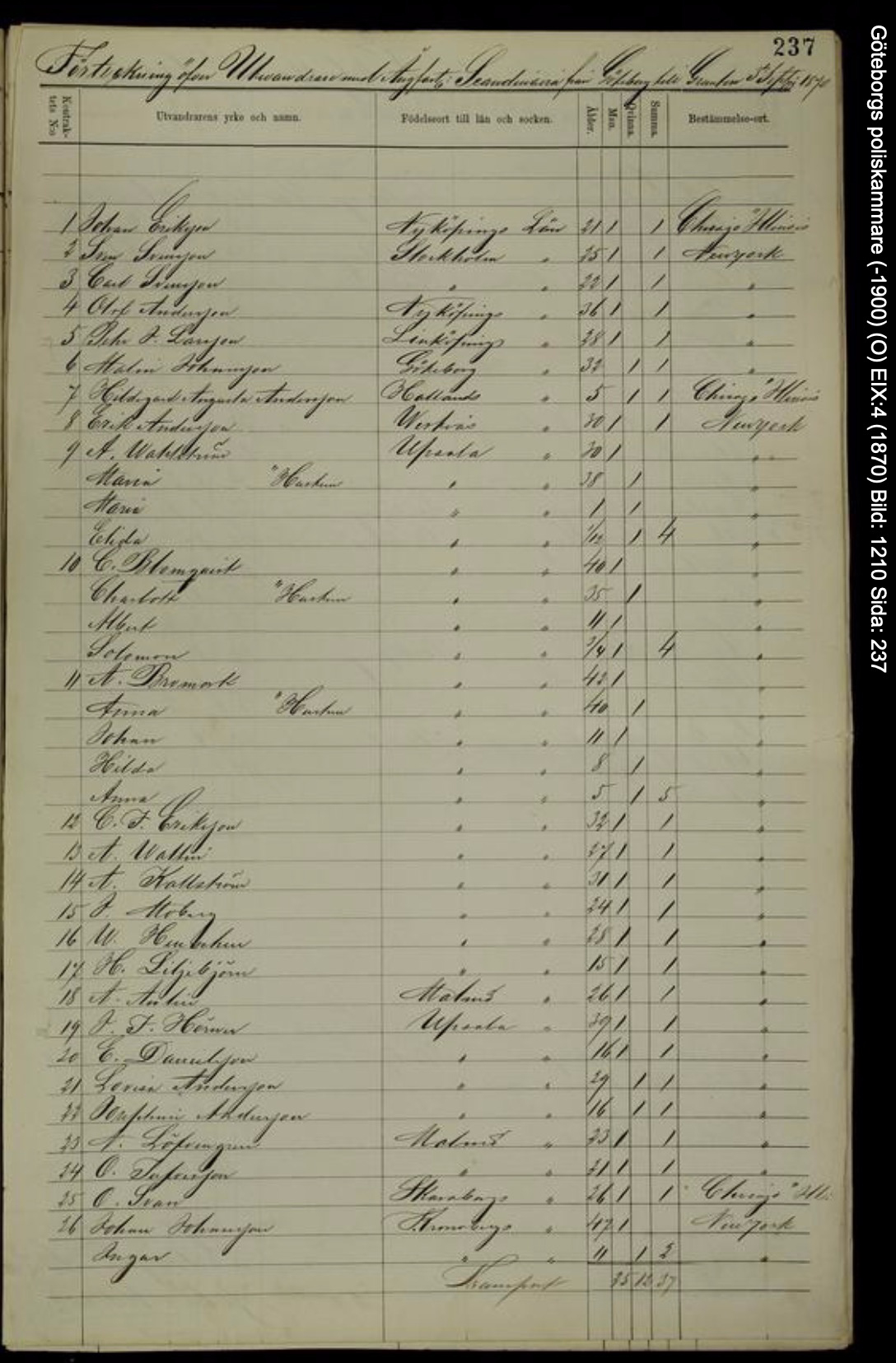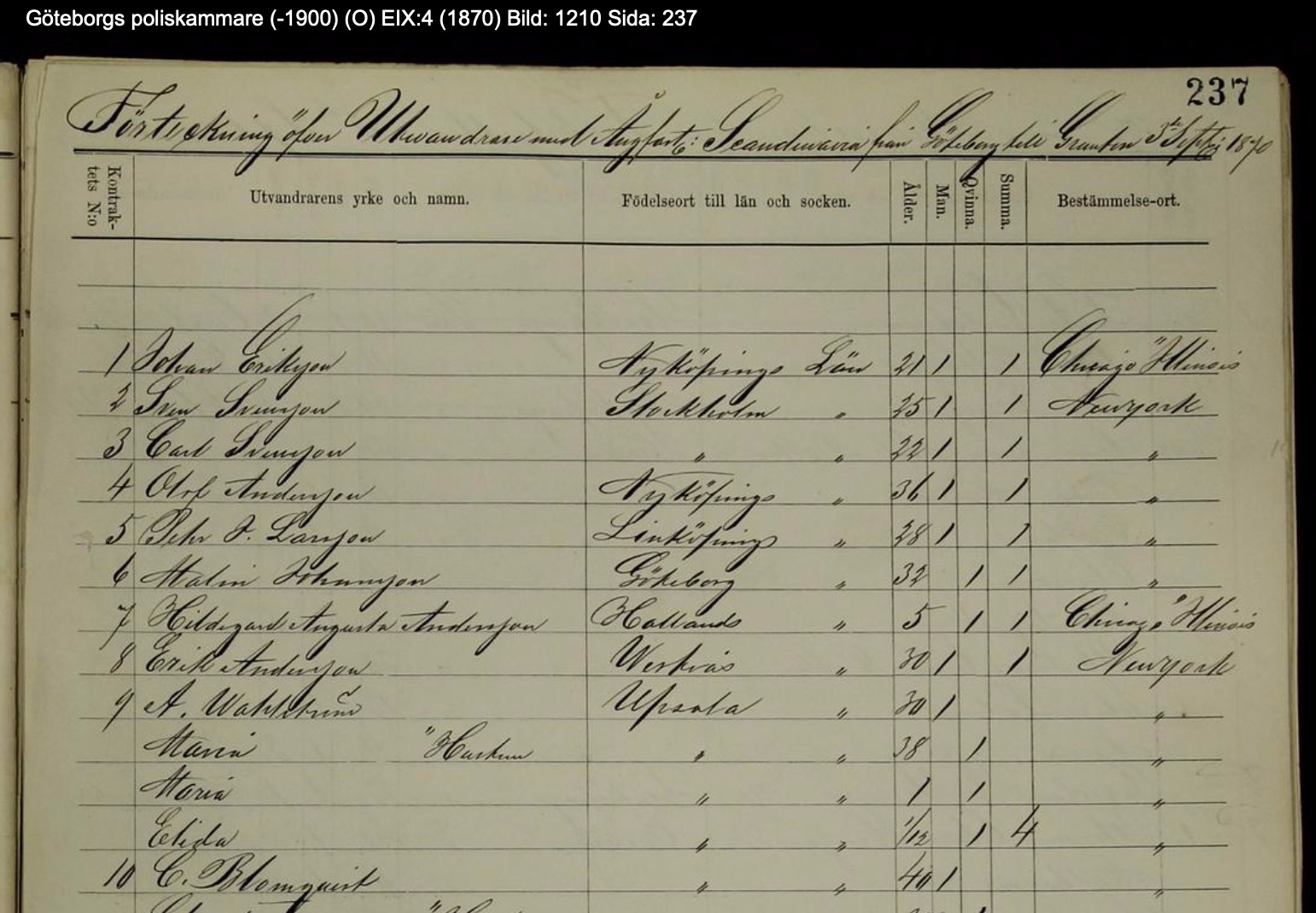 Click to enlarge!
The whole family was listed; Anders, age 30, his wife Maria, age 38, and their two daughters, Maria Wilhelmina, age 1, and Elida, only 1 month old. Note that his wife Maria has been listed with the wrong age. She was 31 years old at the time, not 38.
The trip to America departed by boat from Gothenburg i Sweden, via the Granton Docks in Edinburgh, Scotland, and then on to Glasgow and by boat to New York.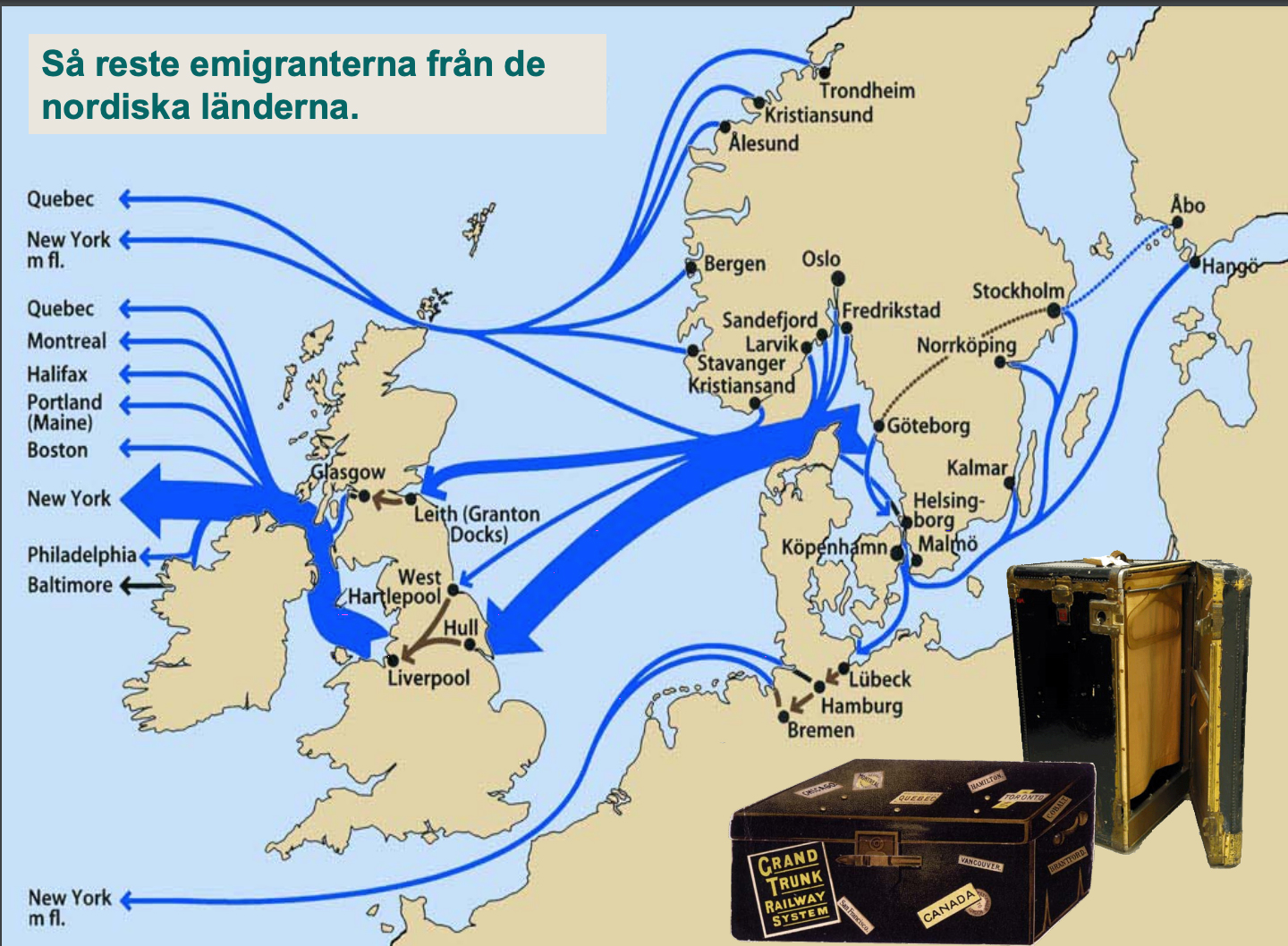 Emigrations routes from Släktforskaren i emigranternas fotspår.
Read more about Anders (Andrew) Wahlström's adventures in the US in Edith Marie Edgar's Family History.