The farm Slåttbråten is one of the smallest farms in the group of farms named Kollerud in Eds parish, Värmlands county.
A foto, made into a postcard, gives us a view of the Manor house in Slåttbråten from around 1915. Standing in front of the house are my Great grandfather on my mothers side, Axel Gustafsson and his wife Katarina Larsdotter.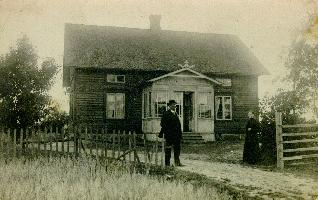 Axel and Katarina bought the farm in April 2 1897. The seller was Katarinas brother Johan Larsson and the prize was 2.104 kronor. In November 1 1904 they got a certificate of registration of title for the farm.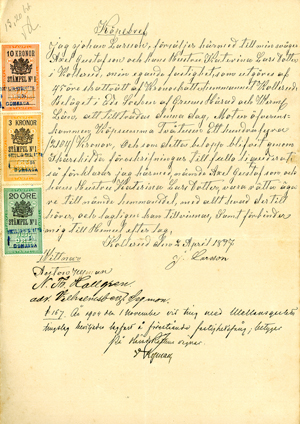 The kontract from 1897.
Click to enlarge!

By the time Axel and Katarina, on November 25 1915, sold the farm it had been within the family for over a hundred years.
The farm was bought by Melker Johansson, who was the child of Johannes Andersson, a first cousin to Katarina. Melker and his wife Olga moved in to Slåttbråten on March 1 1916.
Today the farm is still owned within the family. The present owner is the grand- daughter to Melker Johansson, Elisabet Gunnarsson and her husband Lars.
The barn was removed about 15 years ago as it was in such a bad condition.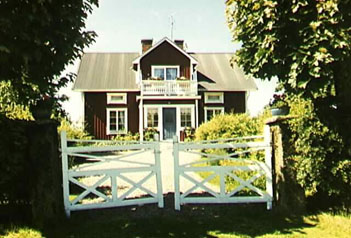 From the gate
Foto from July 1998.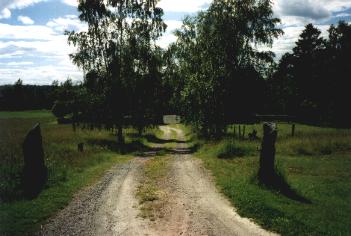 From the road
Foto from July 1998.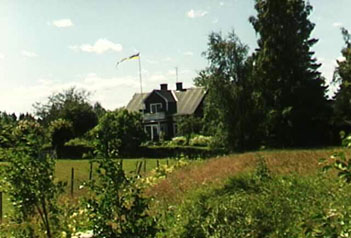 From the road
Foto from July 1998.