The northern farm in Mosserud was owned by my Grandmother Ellen Gustafssons second husband, David Eriksson. David was first cousin to Ellens first husband Gunnar Modahl.
After their marriage in March 1938 the family moved to Mosserud. They ssayed in Mosserud until 1943, when the farm was sold and they moved back to the farm Mosstorp in Alsters parish, Värmlands county.
In July 2004 we were visited by our American cousins whos father Nils Einar Nilsson, who was a halfbrother to David Eriksson, was born at the farm in 1902. Nils Einar emigrated to Americda in 1926. See The Nelson Family History.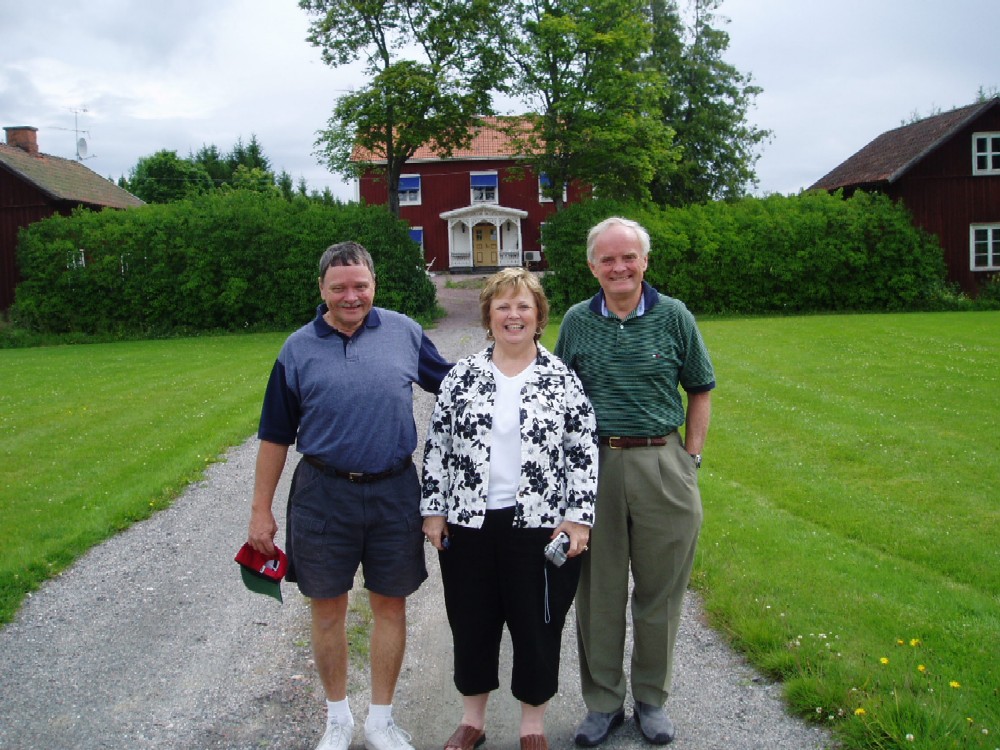 David Nelson, Phyllis Wilson och Don Nelson.
Photo from July 4 2004.
How we are releted can be seen here:

Descendents to Anders Fredrik Magnusson and Christina Pettersdotter.