The Wahlström family
Matts Wahlström, his wife Hulda and their children, lived during the years 1903 to 1910 at the address Bryggargatan 25 in Stockholm. Before 1903 they lived for thirteen years at the address Bryggargatan 27.

Hulda celebrates her 50th birthday on August 28 1904.
The family in the garden of Bryggargatan 25.

Olga Maria, Konrad, Edith, Hjalmar, Yngve, Theres,
Hulda Wahlström, Matts Wahlström, Ingeborg.

Click on the photo to enlarge it.

The Portalen at Bryggargatan 25
During this period, their daughter Olga-Marie had a friend named Natanael Karlsson. He made a drawing of the portal of their house on September 1 in 1907. Most likely he used it in his examination work.
The drawing was later given to Olga-Marie and it is still within the family. Today the daughter of Olga-Marie, Teres Larsson, is the owner of the drawing.
Drawing from September 1 1907
by Natanael Karlsson.
Click och the portal to see inside it or
click HERE here to enlarge to drawing.

Photo of the portal of Bryggargan 25, from 1905.
The text on the back of the foto informs us that this address
was "The home of miss Ingeb. W-m" (Wahlstrom).
Click on the photo to enlarge it.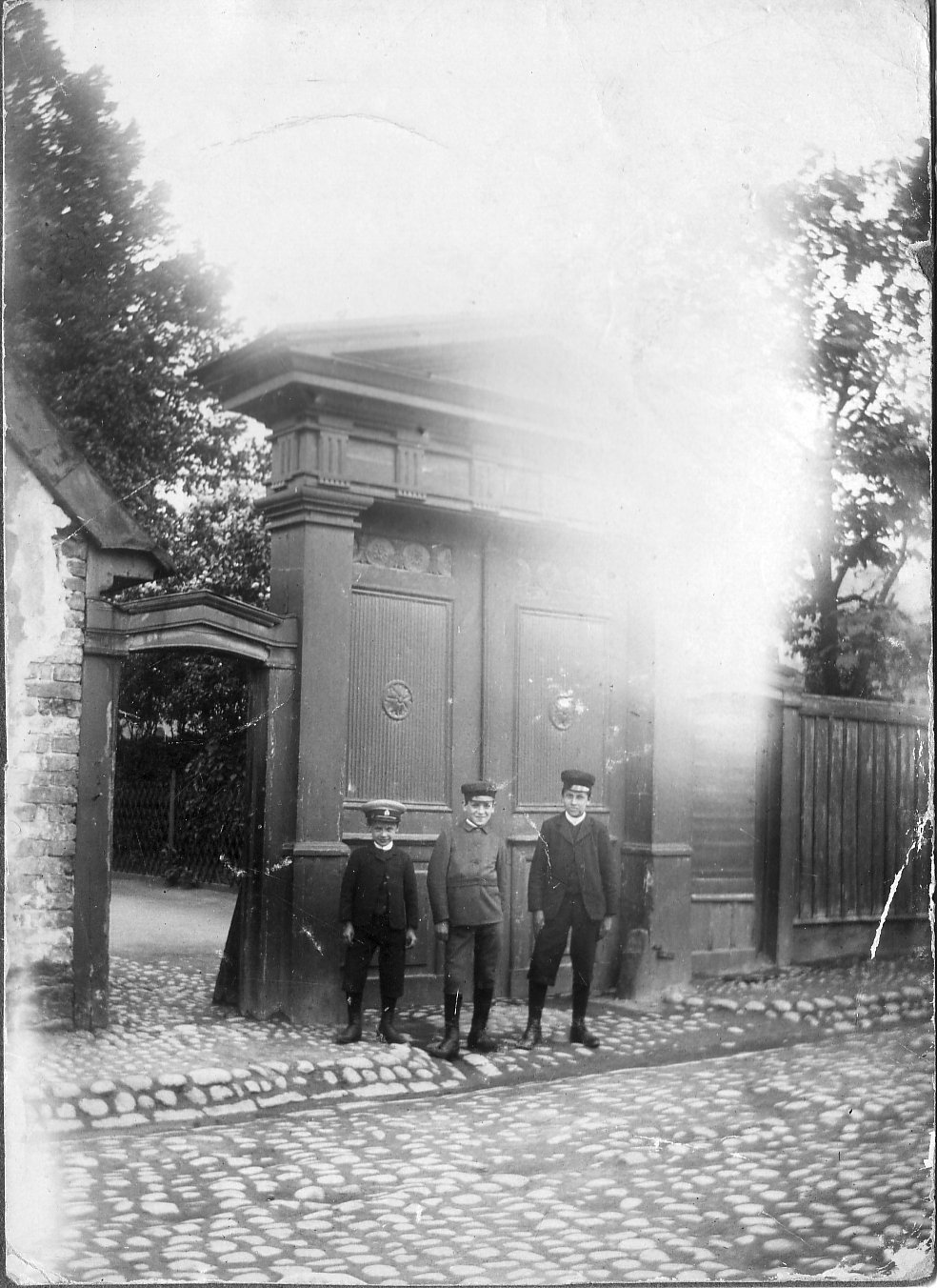 Outside the portal is from the left Yngve and
Konrad, probably together with a friend.
The photo can be from the same day as the photo
from the garden abow or maybe even taken earlier.
Photo from the Family Östman album.
Click on the photo to enlarge it.

In the year of 1924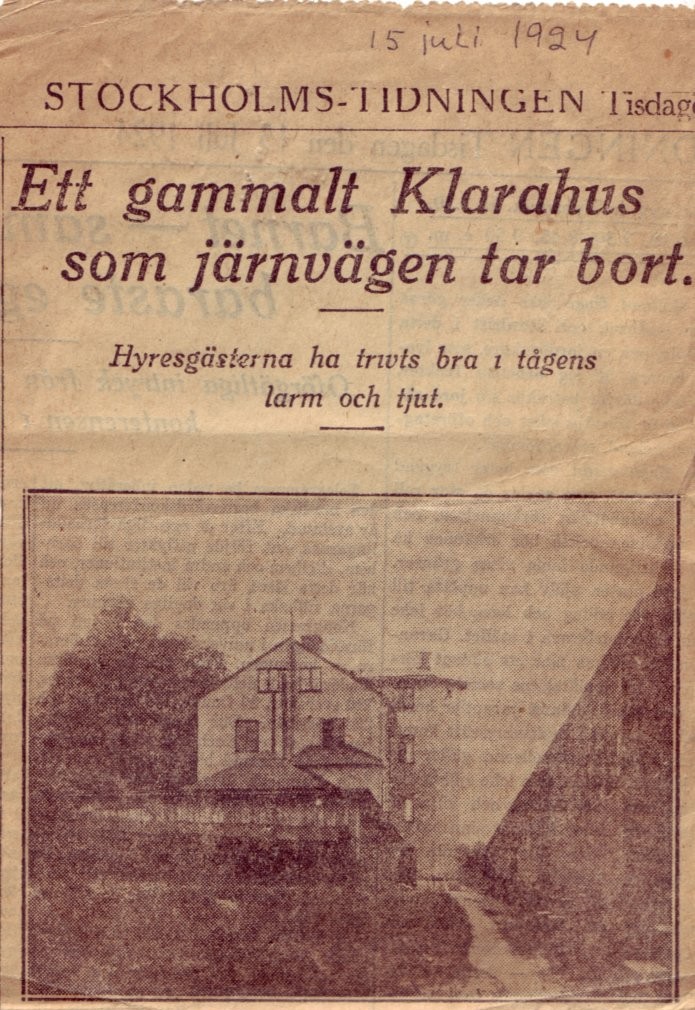 Click to read!
In the month of August in 1924 the house was teared down.
By that time it was one of the few remaining houses in that area. The houses had been teared down one by one to make place for the railroad area in Stockholm.
In July 15 1924 there was an article written about the house in the newspaper "Stockhomstidningen".
The article has been saved in the Östman family album. To read the article in Swedish click on the article to the right.