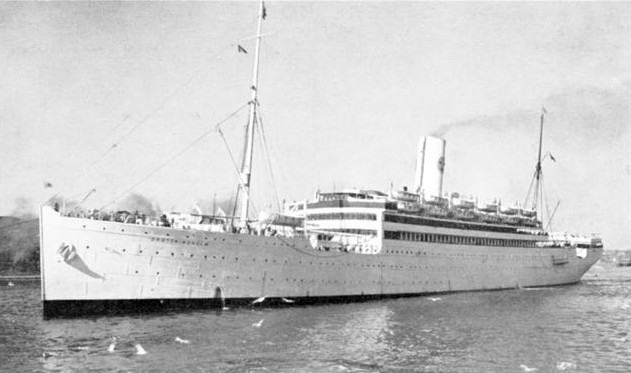 The ship S.S. Drottningholm
Click to enlarge!

According to the churchbooks, Nils left the farm Mosserud in Nedre Ulleruds parish, Värmlands county, on October 2 1926. He went to Gothenburg to sail on the ship S.S. Drottningholm owned by the Swedish American Line. The ship left Gothenburg for USA on October 9 1926. In USA he came to call himself Einar Nelson.
See the passenger list below.
---